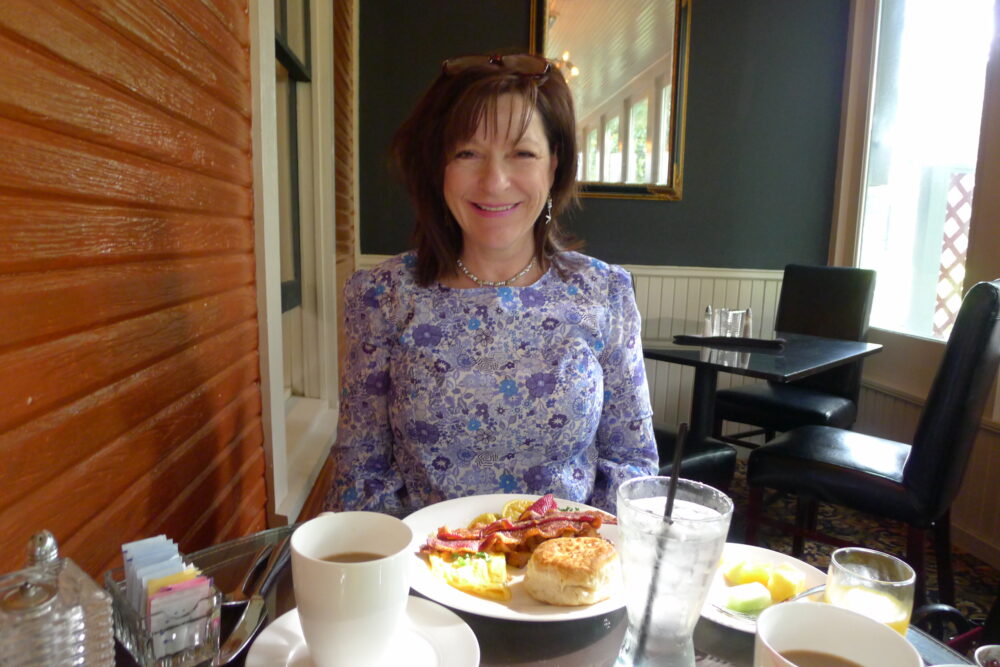 Me…
I'm currently working on Sarah Gunn's 2018 RTW Fast! So far, I've purchased a ton of fabric, patterns and notions! I've cut out several patterns, sewn a few garments but have a long way to go! I took a Chanel Jacket Workshop at Fabrique' in Plano. Carol is an awesome teacher!!
The blouse I'm wearing in this photo is from a luxurious LIBERTY OF LONDON BETH'S FLOWERS IN BLUE SILK-COTTON VOILE from Mood Fabrics. I looked and it appears to be sold out. I love the fabric!
Let me know if your are also in the RTWFAST 2018!